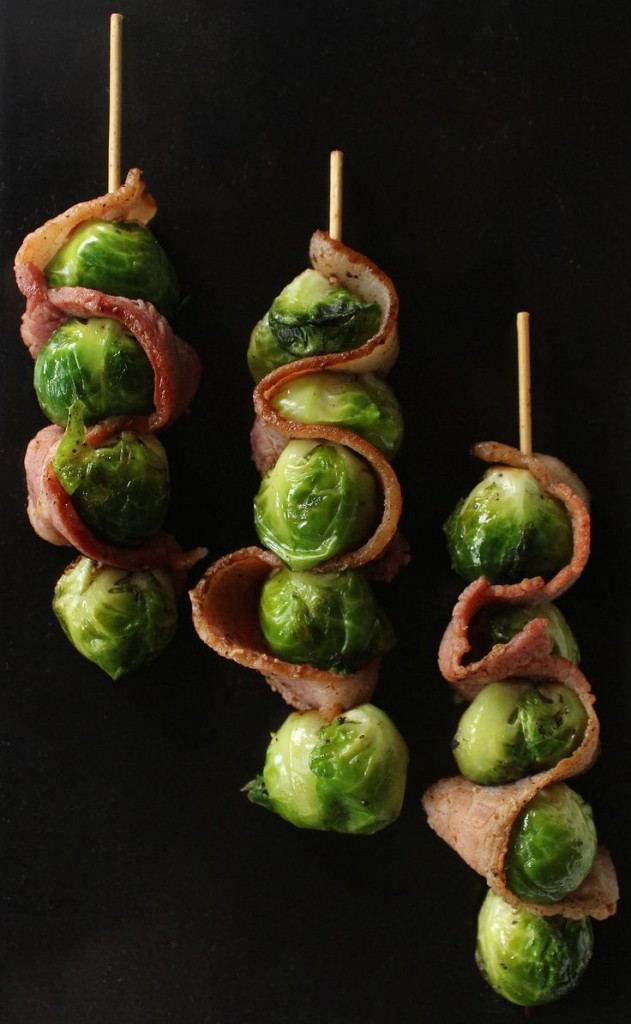 Now this is the way to serve brussel sprouts- on an elegant skewer and ribboned with bacon. I'd love to have a couple of these at the side of my plate.
As I've been thinking more about trying some dyeing, particularly over dyeing skeins in my stash, and this tutorial on trying it with food colouring looks amazing. It's in French, but easily translated by right clicking on the age.
This is such a perfect DIY gift for instant cinnamon pancake mix-for hostess gifts, thank yous, or for Christmas- and what makes this different is that it's actually easy (just add water to the jar, shake and pour). I would love it if someone handed this for me as a gift, and that's my criteria for giving gifts- it's got to be something I'd like, too!
Speaking of holiday goodies… these Chocolate Chip Snowball Cookies are super simple, only take 7 ingredients, and bake in a flash. You totally want to make these cookies, trust me.
This DIY for clay ring bowls is absolutely beautiful and easy- I don't think I even knew I needed a ring/jewelry bowl in my life before seeing these, but now I wnat to make a hundred of them and put them everywhere.