I'm a little obsessed with oatmeal lately, especially something super easy like this slow cooker pumpkin oatmeal. There's even apples in it, and the spices make it smell like pie! Put it all together before your go to bed, wake up to an amazing oatmeal in the morning. This recipe makes a lot, too. If you make this tonight, your family could have this for breakfast all weekend.
Ever wonder how fancy cafes get that layered latte look? Me too. Now, you can do it at home, and totally make your own layered latte. But you'll need to pour it into a clear mug or glass, of course.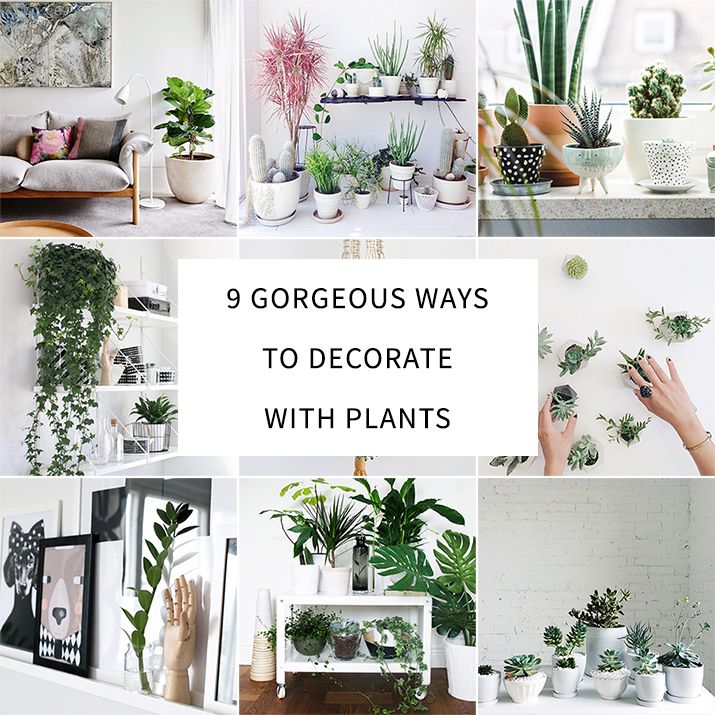 Now that the weather is getting cold, I'm trying to move as many of my plants from the outside patio inside, and this guide has been really inspiring me. I love the idea of unified planters, and layering them on tables.
Or alternatively, if you aren't big on live plants, this super easy autumn leaf garland would be so pretty for any autumn event (I'm looking at you, Thanksgiving!). Fun fact: it's Canadian Thanksgiving this weekend. Turkey time!
This idea is brilliant- getting together and having an articles club. So low pressure, you could read the articles over breakfast or at lunch or on your way to the gathering. I would love hearing everyone's different opinions on the articles, and discussing them over snacks and drinks. Now that it's getting colder, I'd love to do this every couple of weeks.